CAV – Compressive Abdominal Binder
CAV – Compressive Abdominal Binder
CAV – Compressive Abdominal Binder, used in the first stage after surgery (4-6 weeks, depending on your doctor's recommendation) as a support garment following liposuction (upper abdomen, lower abdomen), tummy tuck (abdominoplasty).
This compressive garment helps improve blood circulation, minimizes swelling after procedure, flushes the body out of potentially harmful fluids, accelerates the healing process and allows the patient to return to daily routines sooner.
It also provides support to surgical areas for more comfort and reduces the tension on newly formed scars to prevent them from stretching.
FEATURES
– the garment starts under the breast
– three panels
– it is available on 3 heights: 25 cm, 30 cm and 35 cm
– silky and soft fabric
– features an open velcro closure
– it is adjustable by three separate panel
– to prevent the binder from rolling, it has plastic flexible side.
The fabric is remarkably lightweight and breathable to keep you clean, dry and fresh all day long.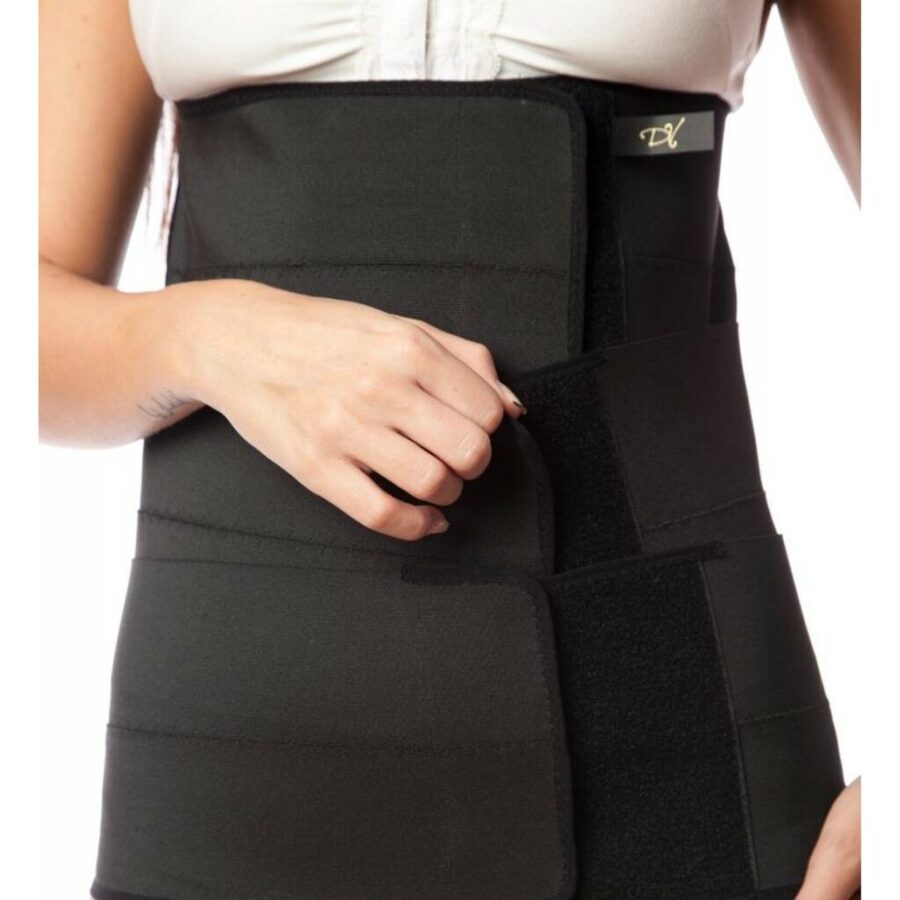 Have questions?
Our responsive team will help with additional information about specific products, sizes, delivery or payment options.
+371 66 064 140
info@gpnord.com