BE – Implant Stabilizer Band
BE – Implant Stabilizer Band
BE – Implant Stabilizer Band, used in the first stage after surgery (4-6 weeks, depending on your doctor's recommendation) as a support following Breast Augmentation (Breast Implants, Transaxillary Submuscular Breast Augmentation, Trans Umbilical Breast Augmentation), Mammoplasty, Stabilizing & Positioning Implants. Your doctor may instruct you to wear this wrap constantly (even while sleeping) and only remove it when you need to shower.
The breast band is worn above the top of the implant.
Simple to wear, the implant stabilizer band can be used alone or with a breast garment to enhance post-operative results of breast augmentation procedures. This breast band helps stabilize the breast implant, keep it in its correct position, and prevent the implant from rising.
FEATURES
– The band is made from an elastic material that offers comfort
– It is equipped with a front Velcro closure that enable customized band positioning for a better compression.
– It has the function of stabilizing the breast implant and to prevent its lif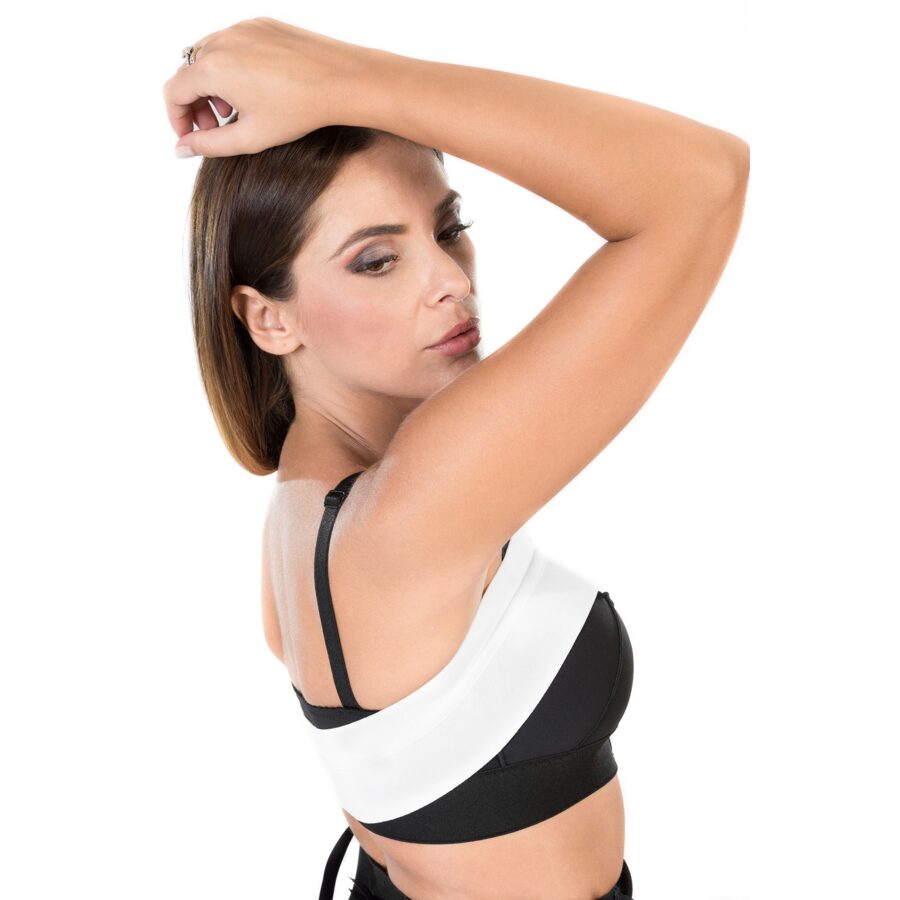 Have questions?
Our responsive team will help with additional information about specific products, sizes, delivery or payment options.
+371 66 064 140
info@gpnord.com